Photo Gallery
Click on picture to go to respective gallery

-Smile Have you noticed that Kajol has a beautiful smile. This gallery features only her smile which make you feel happy!

---

Looks- Wow....sometimes Kajol has those looks which no one can express in words. The face expresses an unique mood!

---

-Hot Kajol, she's hot, she's sexy! These are some of her hot pictures.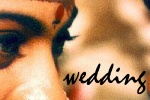 Ajay & Kajol wedding album (exclusive!)
Visit this unique album which features the wedding photos of Ajay Devgan with Kajol. Don't miss this album!
---
Ó Destination Kajol